So that's Christmas over for another year! I hope you all enjoyed it :D Sadly the snow melted away Christmas Eve morning, so no white Christmas for us, but I did get some photos of it before it went, including this one of Archie. He enjoyed the snow immensely bless him XD Last year when it snowed he was about half the size he is now *laughs* he's a mammoth but we love him.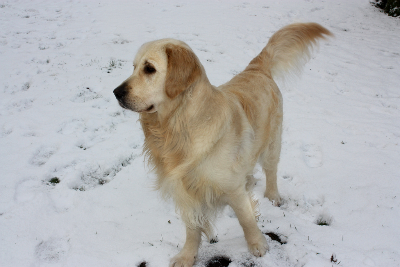 Now Christmas has been and gone I'm hoping to
finally
get some time to finish a couple of underway projects and start some new ones *bounces*. As soon as they're done I'll be uploading them to my Etsy shop and keeping my fingers crossed!